Golf Lessons in Oakville
Find the Right Teacher, Improve Faster!
Teachers at Tracer Golf Oakville
Tracer Golf Oakville has a number of qualified teaching professionals that can help golfers of all levels. While Tracer Golf has no affiliation with the following teachers, they have successfully used our facilities to conduct their private and group lessons. They have great knowledge of our systems and its ability to help improve your golf game. 
Unlike other facilities we don't take a cut of the teacher's lesson fees.  Teachers save money and in turn, you save money. 
Take lessons, practice more, improve faster!
Teacher profiles coming soon!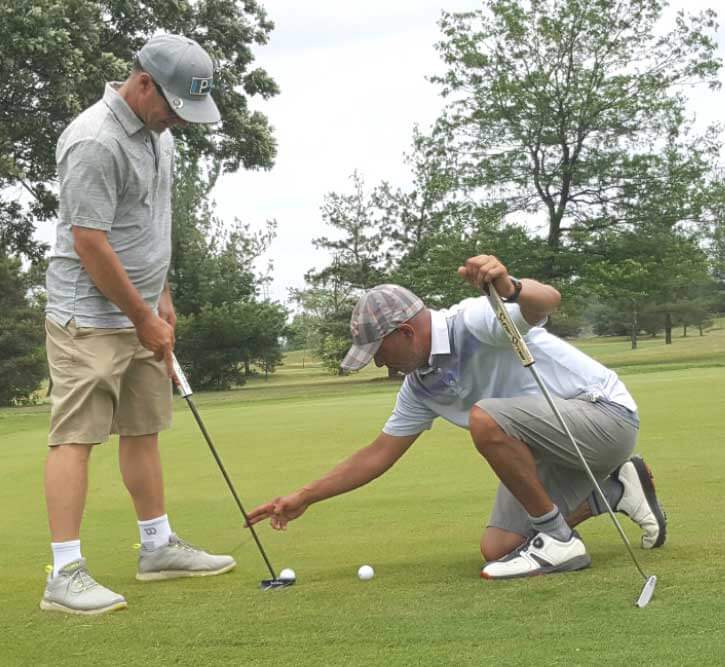 Kumar Cherla
'Check out my excellent reviews and student reactions.'
AFFORDABLE Teacher  - 35 years experience
Did you know that a small measurement at the Small of Your Back can determine why you are hitting slices, hooks, blade shots and 'fat' shots?
I have developed several 'measurements' like the above to determine your core swing faults.  With this knowledge we can quickly fix or improve your swing.
If you are a beginner or seasoned veteran, I can help you develop the correct FEELS so your body does not forget.
Comprehensive follow-up is sent to you after your lesson.
I am patient and have a well- thought out LEARNING SYSTEM to ensure your success.
Please call me so we can discuss how my METHOD can help you!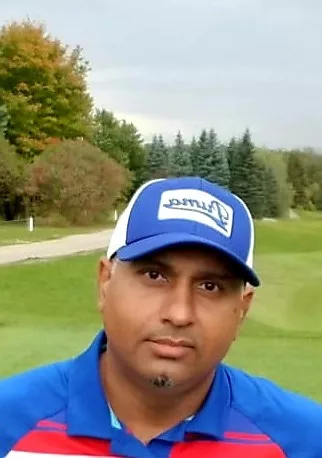 Hap Gill
Teaches in English, Punjabi, Hindi
2023 Top 50 Coach in Canada by Canadian Golf Teachers Federation
2021 & 2022 Top 50 Coach Honorable Mention by US Kids Golf
2022 Stack & Tilt Certified under reknowned US Instructor Andy Plummer
Hap is an outstanding golf teaching professional who has played the game for over 25 years and is a very accomplished player and coach. He is certified by CGTF, USGTF,  WGTF and US Kids Level 2 . Hap has a Bachelor of Education and a degree in Biomechanics enabling him to provide top level instruction. He is Golf Pyschology Certified allowing him to help golfers cope with mental hurdles.  Hap is very proficient with both beginners and advanced golfers who want to improve on their existing skills .  He is Trackman University certified allowing him to accurately interpret the metrics of a swing and provide appropriate feedback.. Hap is also a National level 2 soccer and tennis coach. Hap has conducted thousands of hours of camps, clinics, group, semi-private and private lessons. Hap prides himself on providing quality service and ensuring that his students make improvements while continuing to enjoy the great game of golf!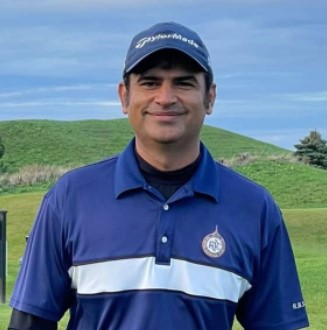 Pro Sajjad Jameel
Teaches in: English, Thai , Urdu, Hindi and Punjabi
Playing and Teaching Pro (Member of PGA of Thailand)
I have over 20 years of Golf Teaching Experience in Canada and around the world ,certified with CGTF , and member of PGA of Thailand I use to be a touring Pro in Asia and on Thai PGA Tour. I teach golf to all level of golfers, whether you are beginner or more advanced, I will create a personal plan for your improvement , for one on one or group lessons for reference plz visit my instagram : sajjadgolfer015 for Private lesson or Group lessons.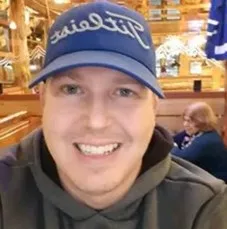 Chris Lee
CPGA
PGA of canada professional member in good standing. Have played golf and teached for combined 30+ years. Looking to educate students who want to improve on all aspects within their respective skill level. Hard working and focused, strong passion and love for the game of golf.