How It Works
Unlike regular driving ranges or practice facilities Tracer Golf is fully automated and our remote staff is just a phone call or chat away.
Book and pay for your session online
Arrive and use your smart door key to enter
Start your practice session
Pick Your Time Slot and Purchase
Click on the BOOK NOW button to view available time slots.
Select the day you want to view in the top left corner. Bookings can be made on the same day and up to 3 days in advance. We do recommend booking at least 1 hour before your start time.
When you're ready, click the

symbol in the bottom right corner, fill in the booking details and pay. Please make sure you select the right location and the right time of day (AM or PM).
Once you have finished payment you will receive a confirmation email.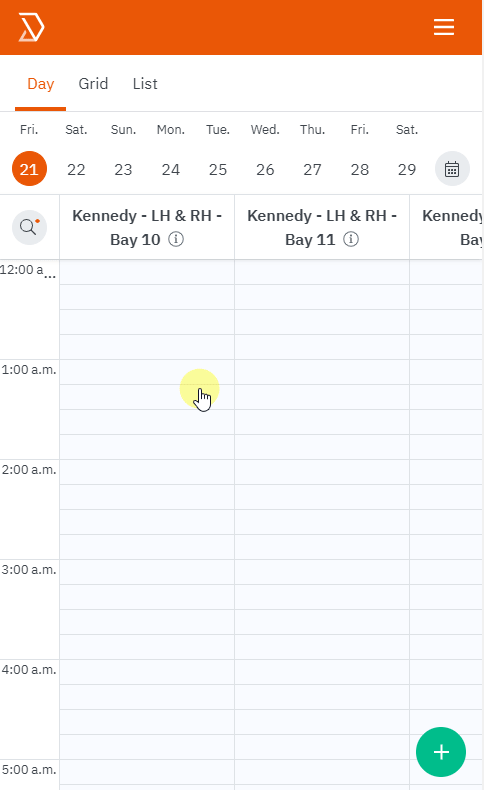 Arrive and Enter
Entry to the facility is through the Smart Door Key in the Tracer Golf App.
Before you arrive, install the app by going to app.tracergolf.ca and use your email address to login. This is a progressive web app that operates similar to a native app. Our Tracer Golf App can not be downloaded from any app store.
Simply login with the same email address you used to make your booking. Please save this to your mobile home screen.
When you arrive press the Smart Door Key, wait for the door to beep and open the door.
Please note:
The Tracer Golf App is different from the booking service.
You must use the same email address that you used to make your booking.
Remember to save this app to your home screen on your mobile device for easy access
Make sure you watch the How to Enter Tutorial so you know what to do when you arrive.
You will need internet access for your key to work.  Don't worry, free WiFi will be available at the door.  Check your email for details.
Remember to bring your clubs. We do not provide club rentals at any of our locations.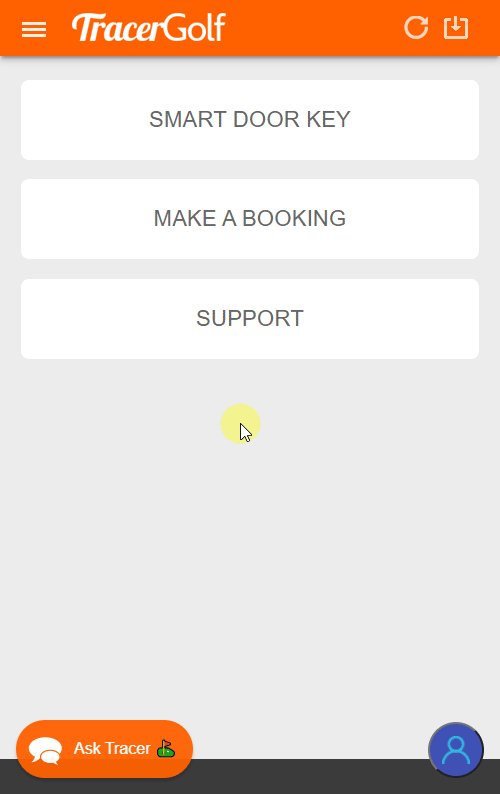 Start Your Session
Go to your selected bay, warm up and start improving your game!  Lights and projector will turn on automatically at your START time.  Balls will be available in the bay.
Quickstart – Driving Range
Tell Your Friends!
Spread the word and help us roll out more locations.  We may even open up in your neighbourhood!
Regular or Premium?
The best feature of our Premium bays is the Swing Vision Camera System. With instant video replay and analysis tools, it really is a game changer.
Tutorials
Curious to know more? Visit our Tutorials page for more comprehensive videos to help you enjoy your experience at Tracer Golf.