Tracer Golf selects TrackMan as technology partner for their fully automated indoor golf facility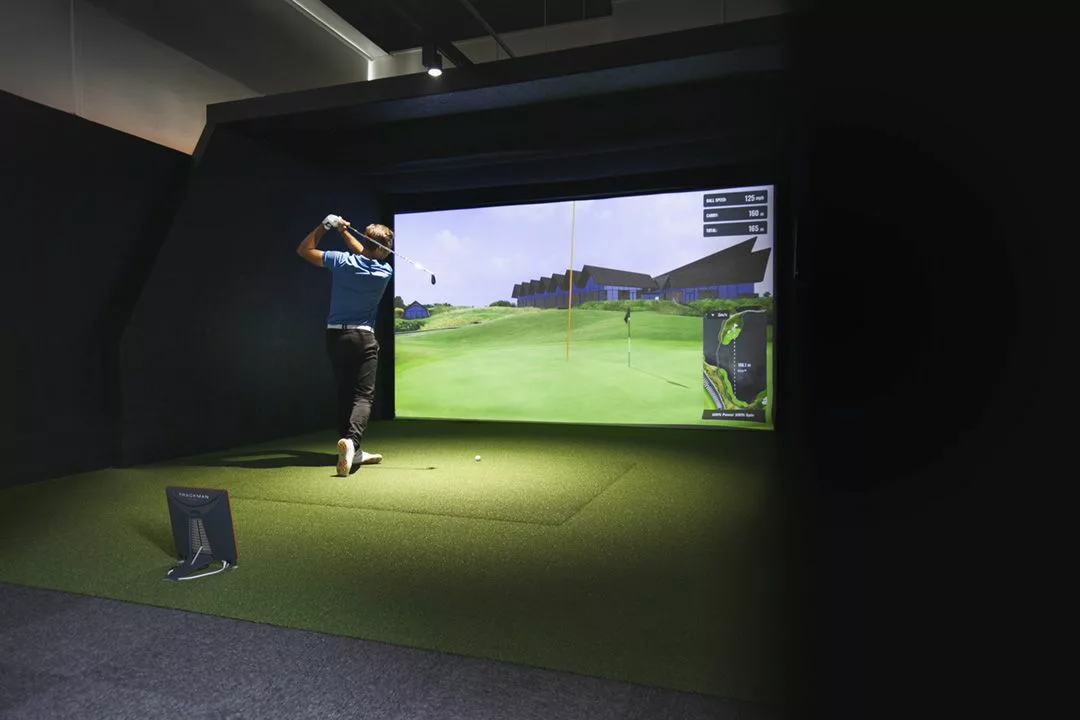 Toronto, ON, Canada – August 21, 2023 – Tracer Golf, Canada's first fully automated indoor golf and simulator facility, and TrackMan, the world's leading developer of golf performance tracking technology and indoor golf simulators, announced today, that TrackMan will deliver their cutting-edge simulator technology for Tracer Golf's locations in Canada. 
The first part of this partnership will see multiple TrackMan units deployed across 8 locations through the Greater Toronto Area. TrackMan and Tracer Golf will work together to continuously improve the indoor golf experience for all demographics, from aspiring professionals to families looking for great entertainment.
"We are excited to bring TrackMan's world class indoor golf technology to all our locations across Canada," said Tosan Lee, co-founder and CEO of Tracer Golf. "After extensive testing with a wide variety of skill levels, it was clear that TrackMan delivered the most complete solution that fits with our fully automated concept."
Klaus Eldrup-Jorgensen, co-founder and CEO of TrackMan, stated "We are excited that Tracer Golf have chosen TrackMan to work with them on growing the game of golf and making it more accessible for players on all skill levels. We have been in close dialogue with Tracer Golf for several months, and I am excited to finally be able to announce this partnership, which emphasizes our strong commitment to off course golf."
Tracer Golf customers can now use the same, easy to use, booking and automation system to access the exact same technology used by the best golfers in the world. Through the combination of TrackMan and Tracer Golf, golfers can conveniently and cost effectively experience TrackMan's full suite of golf entertainment software in a fully automated indoor golf facility.
ABOUT TRACKMAN
Over the past 20 years, TrackMan has, in collaboration with the best golfers, teachers, and equipment manufacturers, developed solutions that provide the most accurate, real-time data on ball collision, launch, flight, and landing. The technology has helped professionals and amateurs unleash their potential in golf and changed how golf is taught and experienced.
Today, TrackMan solutions include the world's finest launch monitor, the leading simulator and virtual golf engine, and the most accurate driving range solution. TrackMan's 360 solution is used by many of the world's finest golf clubs featuring TrackMan 4 for instruction and club fitting, TrackMan Range for ball flight tracking on the range, TrackMan Simulator for Indoor Golf, and Virtual Golf allowing a fully rendered version of their golf course(s) on all TrackMan platforms.
TrackMan A/S, headquartered in Vedbæk, Denmark, featuring the largest R&D team in the golf industry, is the developer and owner of TrackMan technologies, which include a comprehensive patent portfolio of granted patents and pending patent applications.
ABOUT TRACER GOLF
Tracer Golf is Canada's first fully automated indoor golf facility with no onsite staff. Through patent pending automation systems, golfers can play a round or practice 24 hours a day, 365 days a year. Customers can book online, arrive and enter the facility with a simple click on the Tracer Golf App. All equipment turns on and off automatically.
With launch monitors in every bay, golfers get access to club and ball flight data to improve faster. Driving ranges, instant swing video replays with high speed cameras, and training aid lockers offer serious tools to improve. Virtual golf and challenges offer a great entertainment option for friends and families. Tracer Golf delivers affordable and fun golf for everyone at all skill levels.
Practice more. Improve faster.