Notice:
The Pro Bay at Toronto West (Bay 57) is currently equiped with the Uneekor Eye XO but will be converted to TrackMan before the start of the 2023 winter season.
Tracer Golf's Pro Bay is for the golfer looking for the most advanced tools to improve their game. If you have great consistency in your strike and relatively tight dispersion, you can benefit from the additional data and higher accuracy in the Pro Bay.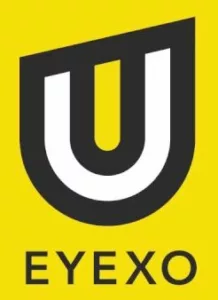 Uneekor's EYE XO launch monitor provides golfers with critical data points to refine their skills and improve their game.
What sets the Eye XO apart is its ability to track club data, including club speed, path, and face angle at impact. This feature allows golfers to identify areas for improvement and make the necessary adjustments to optimize their performance.
With unrivaled non-marked ball technology, and flexibility for right and left-handed golfers, it uses dual high-speed cameras to capture every single detail of your swing
Available Club Data:
*Requires the use of club stickers
Club Speed
Dynamic Loft
Angle of Attack
Smash Factor
Club Path
Club Face Angle
Club Face to Path
Club Lie Angle
Club Loft Angle
Impact Point Vertical
Impact Point Horizontal
*Please check out the FAQ section below for more information about complimentary club stickers.
Available Ball Data:
No Special Balls Required
Carry
Run
Total Distance
Ball Speed
Side & Back Spin
Side Rate & Axis
Launch Angle
Apex
Stay challenged.  Improve faster!
Uneekor's Refine+ golf simulator software enables you to play 20 more South Korean courses
Bay Hill Korea
Moon Bay C.C.
Two Rivers
South Village
Seoul
Pine Hills C.C
Horse Shoe
High End
Gold Leaf
Jade Oak G.C
Prince G.C.
Mountain C.C
Half Moon
Black Canyon
Purple C.C
Tea Tree Hills
Castle Rock
Lake Wood
Rock Hills
Cloud Bay
Can I use any ball?
Yes. With Eye XO's advanced tracking technology, marked balls are not required. Now you can track your precise ball data including spin rate.
Where can I get the club stickers?
We provide complimentary stickers with each booking for early adopters (while supplies last).  Stickers can be found infront of the keyboard.  Tweezers to assist with sticker placement are attached to the table.
Please note that sticker availability is not guaranteed.
You can also purchase your own set from Uneekor.com.
Does the Pro Bay have swing cameras?